How Can I Avoid a Slip and Fall Accident in Winter?
December 26, 2021
Winter is a great time for winter sports, vacation, and family get-togethers. However, the winter months bring freezing temperatures that may cause you to slip and fall. Worrying about a snow and ice slip and fall accident can take away the excitement of winter activities. Before you bundle up in winter clothes, there are some winter slip and fall safety tips you should keep in mind.
Pay Attention
When winter begins, it is important to avoid slippery surfaces whenever possible. If you have a slippery or wet surface in your home that may present a slip hazard, be sure to place down salt or sand in order to give people a safe path. Make sure all sidewalks are free from snow. Depending on where you live, winter weather can stay for months at a time, so make sure you always take proper precautions during the cold season.
Additionally, do not be distracted while walking outside during winter, as you might slip and fall. Keep an eye on the sidewalk, snow piles, and ice patches. One of the most common distractions while walking is the cellphone. If you are more concerned with reading a text than watching where you are walking, you face the risk of a slip and fall accident.
Be Aware of Black Ice
In the winter, watch out for black ice. Black ice is a thin, transparent coating of ice that blends into asphalt, sidewalks, and other walking surfaces. As winter progresses, this type of ice will persist longer because the cold temperatures keep the clear coat of ice frozen.
Be Careful in Parking Lots
Be wary of warmer days and melting snow. When there are piles of snow on sidewalks and parking lots, there is still a risk of a slip and fall. Oftentimes, snow will melt, and the water will run down the sidewalk. Once the temperature dips, the water can refreeze and cause a slip and fall hazard. Also, this refrozen snow can easily appear as water. 
Be careful entering or exiting a vehicle. When getting into or out of a vehicle, be sure to use your feet for support instead of the car's bumper. It is quite easy to slip when you are getting into and out of a vehicle due to the fact that you are already somewhat off balance. Once your foot hits a slick area of ice, it can easily make you fall.
Avoid carrying items if possible while walking in parking lots. Having your hands free will help in keeping your balance and protecting yourself from serious injury if you fall.
Use Handrails
Be careful walking up or down outdoor stairs during the winter. Use the handrail if one is available. If you are walking inside on stairs after coming in from outdoors, avoid walking in winter boots with a slippery sole material.
Avoid carrying items if possible while walking on slick or slippery sidewalks or parking lots. Having your hands free will help with keeping your balance and protecting yourself from serious injury if you fall. 
Remove Ice and Snow From Shoes
In the winter, wear boots or other slip-resistant footwear. Make sure they have good traction, they are waterproof, and they fit well. 
Remove snow and ice from your boots or shoes when entering a building to avoid slipping on a tiled or slick floor. Also, when entering a building, always be on the lookout for pools of water and slush brought in by other patrons. A store owner should always put down a mat at the entrance to soak up ice, snow, and water from being tracked in by customers. When this is not done on a consistent basis, customers may slip and fall.
What Are Common Winter Slip and Fall Injuries?
There are many slip and fall injuries that can happen in the winter. Some of the most common slip and fall injuries are listed below.
Head Injuries
Many people who fall will hit their head on something on the way down or on the hard ground or floor. Head and brain injuries are serious and can cause someone to have significant symptoms and life-long problems. 
A person injured in a slip and fall can get a concussion, fractured skull, or they can have brain swelling and bleeding of the brain. Brain injuries from falling are typically seen in young children and the elderly.
Hip Fractures
Hip fractures are common slip and fall injuries. While falling, a person might hit the floor, sidewalk, parking lot, or ground hard with their hip first. All of that force can cause that person to break their hip. This type of injury commonly affects the elderly.
Shoulder Injuries
Shoulder injuries, such as broken bones, torn muscles, and torn ligaments and tendons are common in slip and fall accidents. A person can injure their shoulder in a slip and fall because they may attempt to prepare for impact by putting their arm out. The jarring of the arm and the force behind the fall can actually damage the shoulder and cause serious injuries, such as rotator cuff tears and nerve damage.
Hand and Wrist Injuries
Similar to shoulder injuries, hand and wrist injuries are common in slip and falls. When someone falls, they might instinctively put out their arm to break their fall. When this happens, the force of the fall can fracture their wrist or hand.
Back and Spinal Cord Injuries
Slip and falls can also cause back and spinal cord injuries. The force of falling and hitting something hard can cause sprains and sprains. An extremely bad fall can also cause someone to suffer a herniated disc that could lead to nerve damage and pain down the arms or legs.
Camden Slip and Fall Lawyers at DiTomaso Law Will Fight for Your Rights After a Winter-Related Slip and Fall
If you were injured in a slip and fall on ice due to a negligent property owner, our Camden slip and fall lawyers at DiTomaso Law can help. You can contact us online or call us at 856-414-0010 to schedule a free consultation. Located in Cherry Hill, New Jersey and Philadelphia, we serve clients throughout Southeastern Pennsylvania and South Jersey, including Mt. Holly, Camden County, and Vineland.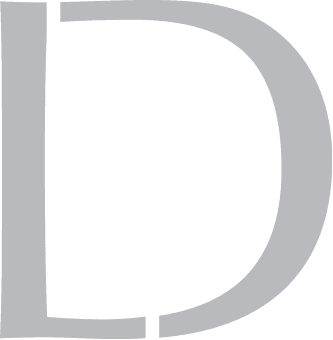 Get A 100% Free Case Evaluation
From A Top-Rated Personal Injury Attorney
$11.7M
Tractor-Trailer Accident
$1.5M
Drunk Driving Accident
$1.3M
Defective Machinery Accident
View All Case Results
"5 stars absolutely deserved here. If the need arises for legal representation again this is the only firm I will use. They handled every detail from insurance companies, doctors, and bills. I highly recommend Richard and his colleges and have to my friends and family."
See All Client Reviews