What Causes Autumn Slip and Fall Injuries?
October 22, 2021
Fall can be a great time to enjoy the outdoors for even a short period of time. When the day is sunny and warm and the autumn leaves are turning colors, many people enjoy going out for tours and nature walks. However, fall weather can be unpredictable and even dangerous. Falling leaves, shorter days, and a low-lying sun in the sky can cause significant dangers for you while you are out enjoying a walk.
With inclement weather, leaves, and shorter days, autumn poses many problems. However, awareness and precautions can help you avoid suffering a serious slip and fall accident during the autumn season. Whether you are working outside or taking a leisurely stroll on a sunny fall day, the following dangers might cause you to suffer a slip and fall injury.
Slippery Wet Leaves
When the leaves turn color, the scenery can be spectacular. However, when leaves fall to the ground, they can become dangerous. Leaves often fall due to strong winds or heavy rainfall. When those conditions cause accelerated dropping of leaves from trees, those leaves can be trouble.
When leaves fall due to heavy rain, they act like sponges and absorb a lot of water. When those leaves reach the wet ground or pavement, they could create a slick spot that might cause someone to slip and fall. Strong winds could also blow wet and even dry leaves into door fronts and onto floors. When people step on those leaves, it could cause a loss of traction and lead to a slip and fall accident.
Fall leaves also could conceal dangerous conditions in walkways, driveways, parking lots, and other locations. If a pothole or small depression in a parking lot is filled with leaves, you could slip, turn your ankle, and suffer a sprain or even a broken ankle. If you are among the many who throw a hand out to try to break your fall, you might wind up with a broken wrist or similar condition.
The fall months can bring very cold nights with freezing temperatures. When those temperatures drop below freezing, any wet spots could turn into very slippery ice. Wet leaves and potholes containing water or melted snow from an early snowfall are examples of the many ways in which freezing nights could turn wet sidewalks, parking areas, or roadways into dangerous areas.
Slick Sidewalks or Loose Stairs
The fall season can turn up dangers that many might not consider. Wooden stairs can expand and contract with the hot and cold cycles that often occur during the fall season. That expansion and contraction can cause nails or screws to loosen up. As the fasteners become loose, so does the step. A shifting step could cause you to slip and fall. When those steps are wet or icy due to a cold front or wet leaves, the potential to slip and fall is much greater. Falling down even a short flight of stairs could be deadly if you strike your head or neck.
Sidewalks also can be very slick due to rainfall or frost. Freezing rain during the fall season is a relatively common. Whenever the outdoor temperature is at or near freezing, rain could turn into very slick ice on walkways, stairways, parking lots, and other locations that are exposed to the elements.
Sun Glare
If you walk outside during the dawn or dusk hours in the fall and early winter, you might wind up with the sun shining right into your eyes. When the sun is low in the sky during the morning or early evening hours, it is easy to get blinded by the sun.
The glare from the low-lying sun can make it hard to see where you are walking and miss potential hazards. It also makes it hard for drivers to see pedestrians and bicyclists, especially when turning left. You could slip, trip, and fall on a curb if you cannot see because of sun glare.
When Do I Have a Claim?
Premises liability law requires property owners to reasonable maintain their premises to prevent injuries and accidents. When the condition of walkways, parking areas, flooring, and other areas pose potential dangers to others, the property owner has a duty of care to take reasonable steps to correct the hazard. That includes the accumulation of wet leaves, rainfall, and snow or ice on sidewalks.
If you suffer a slip and fall accident, you could hold the property owner liable for damages. You would need to prove that a dangerous condition existed that caused the accident. You also would need to prove you suffered damages. Those damages could include medical bills, lost time from work, pain and suffering, and other related damages. An experienced lawyer can help you after a slip and fall, but it is important to act fast.
Camden Slip and Fall Lawyers at DiTomaso Law Help Clients Injured in Autumn-Related Slip and Falls
Autumn brings many potential dangers that could cause a slip and fall accident. If you have injuries because of a negligent property owner, our Camden slip and fall lawyers at DiTomaso Law can help you build a strong legal case. Contact us online or call us at 856-414-0010 to schedule a free consultation. We are located in Philadelphia and Cherry Hill, New Jersey, and we serve clients throughout Southeastern Pennsylvania and South Jersey, including Mt. Holly, Camden County, and Vineland.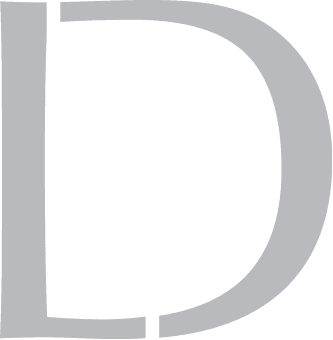 Get A 100% Free Case Evaluation
From A Top-Rated Personal Injury Attorney
$11.7M
Tractor-Trailer Accident
$1.5M
Drunk Driving Accident
$1.3M
Defective Machinery Accident
View All Case Results
"5 stars absolutely deserved here. If the need arises for legal representation again this is the only firm I will use. They handled every detail from insurance companies, doctors, and bills. I highly recommend Richard and his colleges and have to my friends and family."
See All Client Reviews