Why is Autumn Dangerous for Workers?
October 14, 2020
As the season changes, outdoor workers need to be aware of new safety hazards. Autumn has some specific dangers that workers should review to reduce the risk of workplace accidents and serious injuries.
Be Aware of Slippery Autumn Leaves
Autumn foliage is enjoyable, and many people look forward to viewing colorful displays. While most people admire leaves, outdoor workers need to watch out for them. Leaves are slippery and can cause serious slip and fall accidents. A pile of leaves can often appear dry on top, but harbor moisture underneath. They can also mask curbs, cracks, and potholes, causing workers to trip and fall.
Wet leaves can attach themselves to footwear and cause slippery conditions for workers who must climb ladders or scaffolding, increasing the risk for falls. Injuries from falls are often very serious and require time off from work for healing. Some can even prevent workers from returning to their job in full capacity. Before beginning outdoor tasks in autumn, work areas and accessible equipment should be cleared of fallen leaves.
Watch Out for Dangerous Weather
Autumn weather can be highly unpredictable, so outdoor workers must be prepared for whatever comes their way. Mornings can be quite cold, and afternoon temperatures can be warm and summerlike. Outdoor workers should be prepared to handle temperature drops by wearing layers of clothing and padded coats. Employers should allow for regular breaks inside during cold weather, and they should make sure that employees are trained to recognize the signs of hyperthermia. Common symptoms of hypothermia include shivering, trembling, lack of coordination, and drowsiness or confusion.
Storms are common in many areas, causing high winds and lightning. Workers should know what actions to take during inclement weather that involves thunder and lightning:
Shelter indoors during any weather where lightning is present.
Stay out of the path of lightning strikes, including high locations, like roofs and towers.
Stay away from electrical equipment or circuits.
Ice is another weather hazard that outdoor workers must deal with in autumn. Ice can form unexpectedly overnight, causing slippery conditions in the morning. Bridges and overpasses freeze before ordinary road surfaces, and outdoor workers operating motor vehicles should use extra caution when traveling on cold mornings.
Car accidents are the leading cause of work-related deaths, according to the Centers for Disease Control and Prevention (CDC), so now is a good time for employers to remind workers of good safety practices. These include always using a seat belt, leaving enough time to reach the destination, avoiding distractions, and watching out for pedestrians, other motorists, and colleagues.
Nighttime Hazards for Workers
As the days get shorter in autumn, outdoor workers face safety hazards associated with the lack of light. Visibility is poor in darker evenings, early morning, fog, and rain. Since the sun sets earlier, glare can be an issue as well.
Workers need to adjust to the changing light conditions and be prepared with sunglasses. Wearing a reflective vest at dawn and dusk is highly important. Outdoor workers who operate motor vehicles as part of their jobs should be on the watch for children, cyclists, and pedestrians who are difficult to see in the diminished autumn light.
Lack of light also makes it harder to stay alert, and outdoor workers need to be vigilant about staying focused on the tasks at hand, especially when operating power tools and machinery. Taking regular breaks to stretch and drinking plenty of water to stay hydrated can help with concentration and alertness.
What Should I Wear in Autumn?
As outdoor workers adjust to autumn temperatures, it is important to be mindful about clothes. Long scarves and warm hoodies can be warm, but they can also get caught in tools and machinery, causing accidents and injuries. Any layers and warm clothing should be close-fitting.
How Can I Stay Safe During Flu Season?
Autumn is when flu season begins, and outdoor workers must take care to protect themselves from the flu and other seasonal colds and illnesses. Getting the flu vaccine is important to prevent from getting sick and spreading it to others. Employers can host flu shot clinics and encourage workers to practice good hygiene, such as frequent handwashing and staying home when they do not feel well.
What Should I Do if I am Injured in a Work Accident?
If a worker is injured in a work accident, it is important that they tell their manager, supervisor, or employer right away. Failure to do so can jeopardize their right to receive Workers' Compensation benefits.
One should see a medical professional to have their injuries treated, and a medical record can also be used as proof for a claim. Keep careful records of all medical expenses, including medical visits and treatments. Workers' Compensation is a no-fault system, so one is eligible to receive benefits for a work injury or illness, no matter who is responsible. Depending on the injuries, a successful Workers' Compensation claim can help cover the costs of medical treatment and lost wages. A knowledgeable lawyer will be able to determine what benefits are available.
Vineland Workers' Compensation Lawyers at DiTomaso Law Advocate for Injured Outdoor Workers
If you were injured in a work accident, you might be eligible for compensation. Our Vineland Workers' Compensation lawyers at DiTomaso Law will investigate your case and fight to get you the compensation that you need for your recovery. Call us at 856-414-0010 or complete our online form for a free consultation. Located in Cherry Hill, New Jersey, we serve clients throughout South Jersey, including Mt. Holly, Camden County, and Vineland.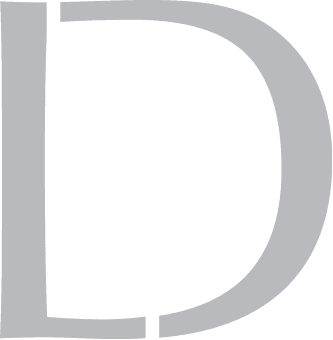 Get A 100% Free Case Evaluation
From A Top-Rated Personal Injury Attorney
$11.7M
Tractor-Trailer Accident
$1.5M
Drunk Driving Accident
$1.3M
Defective Machinery Accident
View All Case Results
"5 stars absolutely deserved here. If the need arises for legal representation again this is the only firm I will use. They handled every detail from insurance companies, doctors, and bills. I highly recommend Richard and his colleges and have to my friends and family."
See All Client Reviews