Does Automatic Emergency Braking Reduce Truck Collisions?
December 28, 2020
Vehicle safety has grown exponentially over the past few decades. Improved braking systems, stronger materials, and the advent of automatic sensor capabilities have contributed to the decrease in car accidents and fatalities.
Most modern passenger vehicles are equipped with safety features, such as automatic emergency braking (AEB) systems or forward collision warnings. In fact, most countries now require it in cars being manufactured today. However, the same requirement has not been implemented in the commercial trucking industry. In fact, truck accidents continue to rise.
According to recent studies, if semi-trucks were equipped with the same safeguards as passenger vehicles, there would be a downward trend in accidents. An Insurance Institute for Highway Safety (IIHS) study has found that equipping large trucks with AEB systems could eliminate nearly 40 percent of rear-end collisions. Trucks equipped with similar systems, such as forward collision warning, reported more than 20 percent fewer accidents.
Why are Truck Accidents Common?
Over 4,000 people have died from commercial truck accidents in 2018, and crashes involving trucks have risen nearly 33 percent over the past decade.  Agencies, such as the Truck Safety Coalition (TSC) and Advocates for Highway and Auto Safety, call on the National Highway Traffic Safety Administration (NHTSA) to finally mandate commercial trucks with AEB systems and similar technologies. In fact, the NHTSA has found that AEB systems could prevent more than 2,500 truck crashes a year.
Why do truck accidents frequently happen? Truck drivers have the burden of maneuvering semi-trucks that weigh over 20 times the amount of regular passenger vehicles. All driving abilities, such as depth perception and reaction time, are amplified when driving a large truck. That is why truck drivers need to be professionally trained and licensed before getting behind the wheel. Failing to operate such a large vehicle correctly, like knowing how to brake properly, could have disastrous consequences.
How to Brake Properly
The following are a few techniques a driver must apply during normal and emergency braking situations:
A driver needs to pump their brakes properly when slowing down. This is especially important when going downhill.  Failure to do so can overheat the braking system and render it inoperable.
The weight and size of the vehicle should be considered. Considering the weight of some trucks, proper braking techniques include not only pumping the brakes, but also knowing when to apply and maintain pressure on the brake pedal. A truck driver must do this when the anti-lock braking system is engaged or whether they are driving in icy conditions.
Drivers must also use traction control and pay attention to the air system. This includes pressing the brakes for two minutes to measure the system.
Know when to accelerate and decelerate. Slowing down a truck also involves knowing when to accelerate and decelerate, such as knowing what gear to be in when going downhill. Proper gear selection and on and off braking distributes the energy evenly to all brakes to prevent overheating.
What Happens When a Driver Does Not Brake Properly?
Improper braking techniques can lead to destructive consequences. For instance, if a driver fails to pump the brakes correctly in wet conditions, the truck could hydroplane. The trailer on a truck could swing out violently if the vehicle is not slowed down properly, leading to a rollover or jackknife accident. This not only damages the vehicle, but possibly the cargo as well.
Who is Responsible for a Brake-Related Accident?
Multiple parties can be responsible for brake-related truck accidents, including:
Truck Driver
A driver's inability to brake may be viewed as negligent, but it can also be seen as inadvertent. However, there are instances when a truck owner could disconnect their braking system and use the brakes on the trailer instead. This action may save money in the long run, but it may cause harm to other parts of the truck. Whether it is the driver's decision or the employer's choice, it can be viewed as negligent.
A licensed and professional truck driver can be found negligent in any accident situation if they fail their duty to operate their vehicle correctly and safely.  Though in some instances, a driver may have issues with their braking system and it may not be entirely their fault. For example, the brake manufacturer may be found liable if there was a defect in their product.
Repair Shop
The repair shop maintaining the braking system may be held liable as well. Truck brakes have more inspections and requirements to uphold than their lighter counterparts; they must be able to withstand force. Installing brakes incorrectly can subtract from their operability. A truck mechanic can be held liable for damages if they had passed an inspection when they should have been flagged.
Truck Company
A truck company can also be held liable if their drivers are not licensed or trained properly. Even a company that loaded the truck could be held liable; overloading a truck's trailer and exceeding its maximum limit can cause a driver to easily lose control of their vehicle. The shift in weight can cause abnormal tire or brake wear or other dangerous circumstances.
Determining who is responsible for a truck accident is complex because there could be multiple parties involved. For this reason, it is important to contact a lawyer right away after a truck accident.
Cherry Hill Truck Accident Lawyers at DiTomaso Law Protect the Rights of Injured Truck Accident Victims
If you were recently involved in a truck accident, you may be able to collect compensation. Contact one of our Cherry Hill truck accident lawyers at DiTomaso Law for help with your case. We protect victims injured by negligent truck drivers, and we will protect your rights. Call us at 856-414-0010 or complete our online form for a free consultation today. Located in Philadelphia and Cherry Hill, New Jersey, we serve clients throughout southeastern Pennsylvania and South Jersey, including Mt. Holly, Camden County, and Vineland.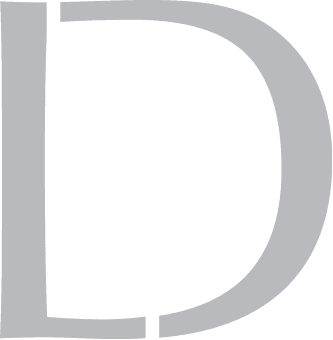 Get A 100% Free Case Evaluation
From A Top-Rated Personal Injury Attorney
$11.7M
Tractor-Trailer Accident
$1.5M
Drunk Driving Accident
$1.3M
Defective Machinery Accident
View All Case Results
"5 stars absolutely deserved here. If the need arises for legal representation again this is the only firm I will use. They handled every detail from insurance companies, doctors, and bills. I highly recommend Richard and his colleges and have to my friends and family."
See All Client Reviews