What Should I Know About Attractive Nuisance and Premises Liability?
June 22, 2020
Children are more susceptible to injury while on another person's property due to their eagerness to explore and sense of wonder. As great as it is for children to want to learn and play in new spaces, this can lead to an injury if the situation is dangerous enough.
Under New Jersey law, property owners are responsible for protecting children from injury. Premises liability laws are applied when a property owner knows that people will be on their property and fails to protect them from danger. For a personal injury claim to go to court, the injured person must prove that the owner of the property knew about the danger and failed to do anything about it.
Property hazards are often unseen and not visibly dangerous. For hazards that are in sight, people should avoid that area completely. Although adults may have a hard time filing a premises liability claim for being injured over an obvious danger, children are different.
Attractive nuisance is when there are dangerous property features that adults would avoid but are areas that children are drawn to that may cause them harm. In legal cases containing attractive nuisance, the property owner may be responsible for enabling children to be injured by certain hazards.
What is Premises Liability?
The owner of a property has a responsibility to prevent injury from happening to someone that is present on the property. Premises liabilities are when you allow a dangerous condition or hazard to be present on your property. These liabilities are represented under personal injury law.
If someone is injured on a person's property, the injured person can either be a trespasser, an uninvited licensee, or an invited licensee. A trespasser is a person who is on the property without the owner's permission. If the owner discovers the trespasser, he or she has a duty to warn the trespasser of known dangers on the premises. If a child trespasser gets hurt while on your property, you may face legal punishment because minors get special treatment under the law.
An uninvited licensee is a person who is allowed to enter the property for convenience, pleasure, or benefit. The owner of the property must warn the licensee of dangers around the property. An invited licensee is someone who is able to use the property and maintain care towards the land. Any dangers that he or she finds must be reported to the property owner.
Trespassing can be a confusing legal matter when it comes to deciding on who is responsible for an injury. If a child is trespassing, there is still an option to bring a lawsuit against the property owner if any injury occurs. These lawsuits have the potential for compensation if some conditions are met:
The owner knows or has reason to know that the property is where children are likely to trespass.
The owner knows or has reason to know that the property could cause death or bodily harm to children.
Children do not realize the risk involved in trespassing due to their young age.
Lack of maintenance to the dangerous property area.
Property owner fails to exercise reasonable care to protect children and eliminate dangerous areas.
What Are the Types of Premises Liability Cases?
Premises liability cases come in many different varieties and differ in types of settlements:
Slip and fall accidents: Slip and fall injuries normally occur when the injured person has been invited or given permission to be on the property. For a successful lawsuit, the injured person must prove misconduct on the part of the property owner.
Drownings: Swimming pools can be dangerous and can lead to slip and fall accidents and even drowning. The owner of the premise must take measures to ensure that the pool and surrounding areas are safe. If the area is not kept up to safety standards, warnings must be provided.
Rape and assault: Owners of motels and other businesses must provide care to maintain the safety of their guests. If a rape or assault occurs while on the premise, it is the responsibility of the owner to care for the guest.
What Are Attractive Nuisance Claims?
Attractive nuisance is a type of premises liability claim that is defined through different criteria. First, danger on the property is attractive to children, making areas like climbable rocks and bodies of water a temptation for them. Property owners need to provide warnings and block child's access areas.
Additionally, property owners need to be aware that children are likely to visit their property, especially if the property is an apartment or other space with attractive nuisance characteristics. It is the property owner's responsibility for the safety of the children on the premise.
Moreover, if the dangerous areas of a property are not recognizable to children, the claim will be strengthened against the owner.
Some typical attractive nuisances that property owners should be aware of:
Swimming pools
Tree houses
Trampolines
Machinery
Wells
Animals
Ladders
Stairs
Paths
Tunnels
People under 18 years old are still considered children in court systems, making attractive nuisance laws applicable to both young kids and teenagers.
How Can You Keep a Property Safe?
It is always important to take extra safety precautions on your property. This does not mean that you need to childproof your property, but basic actions to prevent injury are encouraged to help avoid liability. Safety precautions include:
Building a fence around your pool.
Installing an alarm system.
Investing in a first aid kit.
Inspecting property for slip hazards.
Locking up dangerous equipment.
Warning children about potential hazards.
Injuries happen and cannot always be avoided. It is important to do whatever you can to keep your property safe and free of risks. Children are drawn to dangerous things, and their curiosity can lead them into trouble. The safer you keep your property, the less likely you will be liable for any injuries.
If you are injured while on someone's property, it is advisable to seek legal representation. Slip and fall accidents may not always be minor, and you may suffer a serious injury. A lawyer will help you with your case and help you obtain maximum compensation.
Camden Slip and Fall Lawyers at DiTomaso Law Help Clients with Attractive Nuisance Cases
If your child has been injured in a slip and fall accident due to an attractive nuisance, our Camden slip and fall lawyers at DiTomaso Law will help secure proper compensation for your case. Children are curious about their surroundings and should not take the fault for injuries that were caused by negligence. Call us at 856-414-0010 or contact us online for a free case consultation. Located in Philadelphia and Cherry Hill, New Jersey, we serve clients throughout southeastern Pennsylvania and South Jersey, including Mt. Holly, Camden County, and Vineland.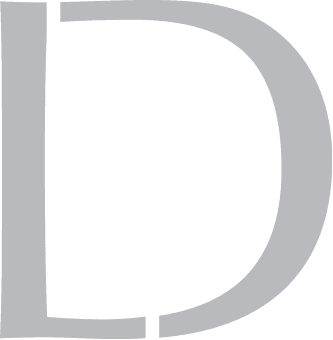 Get A 100% Free Case Evaluation
From A Top-Rated Personal Injury Attorney
$11.7M
Tractor-Trailer Accident
$1.5M
Drunk Driving Accident
$1.3M
Defective Machinery Accident
View All Case Results
"5 stars absolutely deserved here. If the need arises for legal representation again this is the only firm I will use. They handled every detail from insurance companies, doctors, and bills. I highly recommend Richard and his colleges and have to my friends and family."
See All Client Reviews