Who is at Fault for a Blind Spot Car Accident?
October 06, 2021
The golden rule of driving is to focus on the road. This sounds like a very simple directive, and it is for the most part. However, because of the nature of velocity, lane changing, mirror limitations, and the human body, you simply cannot see everything at all times.
Lawyers often work with clients that have been involved in car accidents that were caused by blind spots. In most instances, the person that was unable to see another driver is at fault, but this is not always the case. The at-fault party will typically be the driver that broke the traffic law, regardless of the underlying circumstances.
The driver with the blind spot is usually going to be the at-fault party, but this is not always the case. If you are in this type of accident, you should discuss the details with a lawyer, even if you think you are at fault.
When Do Blind Spots Occur?
A blind spot is an area around your motor vehicle that is not within your field of vision, and this would apply to your sideview and rearview mirrors as well as your eyes. This phenomenon will sometimes be present when you are going to change lanes.
When you are backing out of a parking spot or a driveway, there may be blind spots behind you. Another scenario that can be especially dangerous is a blind spot when you are merging onto a high-speed freeway.
How Do You Prevent Blind Spot Accidents?
The first and most important preventative measure is to recognize the fact that blind spots are an inevitable part of the driving experience. You should anticipate moments when your ordinary field of vision will not be able to recognize certain areas.
If you develop a defensive driving habit in a general sense, you are halfway there because you will always be prepared to react to the drivers you can see. They can often give you clues with regard to a vehicle that may be in a blind spot.
When you are going to change lanes, merge onto a road, or back out of a parking space, you should be on high alert for blind spots. You have to try to develop the ability to quickly look over your shoulder to scan the area that is not in your normal field of vision.
With regard to lane changing, you can be discerning about the absolute need to change lanes when you are uncertain about a potential blind spot. If there is doubt and you will feel uncomfortable looking away from the road, you may want to stay put.
Nowadays, motorists have access to blind spot monitoring systems, which are readily available on new cars, and there are aftermarket blind spot detection systems as well. They are mounted on side mirrors and/or rear bumpers, and they alert you if there is something in your blind spot.
Blind Spots in Commercial Trucks
Blind spots in passenger vehicles are a looming threat, but they are on another level for tractor-trailers. In the trucking industry, the areas that truckers cannot see are referred to as "no-zones."
They are unable to see vehicles that are right in front of them, and there are no-zones below the driver's side window and on the other side of the cab. Truck drivers cannot see anything that is directly behind the trailer, and this blind spot extends back for about 25 or 30 feet. When you are driving in the vicinity of a big rig, you should keep these no-zones in mind and act accordingly.
What are the Potential Damages?
If you have been injured in an accident that was caused by someone that did not deal with a blind spot appropriately, you may be entitled to damages.
Compensatory damages are a form of compensation that a party may receive when they are injured in an accident. Special compensatory damages include medical bills, loss of earnings both present and future, potential future medical care, and expenses related to household chores. General compensatory damages are pain and suffering, both mental and physical. In wrongful death cases, a loss of consortium can be another general compensatory damage. This is the loss of intimate personal contact with your significant other.
New Jersey is a no-fault insurance state. As a result, you may or may not be able to sue for general compensatory damages depending on the severity of the injury and the specifics of your insurance policy.
If you have basic no-fault insurance and the injuries are not very severe, you cannot seek general compensatory damages. On the other hand, if you have standard motor vehicle insurance with an unlimited right to sue option, you can sue for general damages.
New Jersey Car Accident Lawyers at DiTomaso Law are Here to Help You if You Have Injuries Because of a Blind Spot Accident
When you are driving, it is imperative to keep your focus on the road. If you have been involved in a blind spot car accident, our New Jersey car accident lawyers at DiTomaso Law are ready to provide vigorous advocacy. For more information and to schedule a free consultation, call us at 856-414-0010 or complete our online form today. We are conveniently located in Philadelphia and Cherry Hill, New Jersey, and we proudly serve clients throughout Southeastern Pennsylvania and South Jersey, including Mt. Holly, Camden County, and Vineland.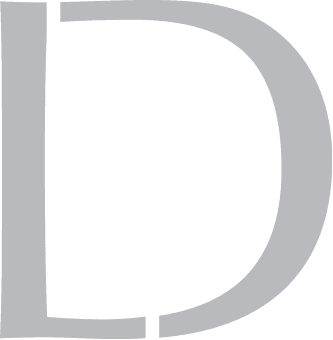 Get A 100% Free Case Evaluation
From A Top-Rated Personal Injury Attorney
$11.7M
Tractor-Trailer Accident
$1.5M
Drunk Driving Accident
$1.3M
Defective Machinery Accident
View All Case Results
"5 stars absolutely deserved here. If the need arises for legal representation again this is the only firm I will use. They handled every detail from insurance companies, doctors, and bills. I highly recommend Richard and his colleges and have to my friends and family."
See All Client Reviews