How Do Amputations From Car Accidents Occur?
December 28, 2021
Millions of severe car accidents, such as rollovers and head-on collisions, happen every year in the United States. When a car is traveling at a high speed and collides with another vehicle or object, tragedy can happen. One of the most severe car accident injuries is amputation.
An amputation can change your life in many ways. This is why it is critical to understand your legal rights if you have experienced an amputation after being involved in an accident.
When most people think about an amputation, they automatically picture the loss of an entire limb, like an arm or a leg. However, part of a limb can be amputated as well, so could a smaller body part, like an ear or nose.
An accident-related amputation can occur for a variety of reasons. An example would be a limb that has been starved of oxygen and blood flow for too long. Circulation problems frequently lead to an amputation since the tissues are no longer considered viable. Other reasons could include severe infection or similar complications.
It is important to remember that an amputation may not happen directly at the crash scene. Surgeons may decide to amputate a body part after an accident after evaluating the extent of the person's injuries. Surgeons may wait days or weeks to determine if amputation is needed. 
What Are the Effects of an Amputation?
No matter what area is amputated, the injury can be devastating. Even the loss of a toe can have physical and psychological damage. Listed below are some common effects of an amputation.
Loss of Mobility
Even with advanced prostheses, amputees often face challenges and loss of mobility. This could mean they no longer can walk up a flight of stairs or take a walk in their favorite park. Loss of mobility can lead to other significant issues, like the inability to complete job duties at work; this may lead to job loss. 
Loss of Freedom
It can be difficult to put a price on being able to go where you want, whenever you want. An amputation can mean the end of being able to freely choose what to do without assistance. Even the act of daily grooming, like putting on a shirt or taking a shower, can be hard to accomplish alone, depending on the extent of the amputation.
Loss of Employment
After an amputation, the person may have to switch jobs due to their loss of mobility. What if the injured party previously worked in a physically-demanding job prior to the amputation? Not only will the worker lose income immediately, but the employee may be unable to return to work for a long period of time. Even if the amputee gets additional training, it may take months or years to find another steady source of income.
Loss of Financial Security
Medical attention may continue for years, depending on the type of amputation and complications from the injury. This greatly diminishes a person's savings over time. Retrofitting a home or vehicle can also be costly, adding to mounting debt.
Loss of Relationships
The injured party and their family may find it difficult to keep their relationships strong after the tragic accident. Amputation can affect relationships because it is a life-changing injury.
Loss of Self-Esteem
In many cases, it is difficult for an amputee to get accustomed to their new life. Depending on the location of the amputation, the person may feel uncomfortable going out in public or even looking into a mirror. An amputation of a facial body part, like the nose, can be devastating. Cosmetic surgery can sometimes help, but it adds to medical expenses.
Loss of Mental Health
Long-term depression, anxiety, and mood changes are common among amputees. An amputee may find it extremely difficult to adjust to their new life. Therapy and prescription medications can be helpful. Mental health conditions can last far beyond the crash event.
Loss of Physical Comfort
An amputation and the recovery can be very painful. For instance, up to 80 percent of amputees experience a phenomenon known as "phantom limb." This phenomenon causes them to feel like the amputated body part is still part of them. Phantom limb can result in unpleasant physical sensations that are challenging to overcome.
What Are Possible Damages?
Expenses related to an amputation does not only include upfront costs, medical bills can continue for decades. For this reason, many amputees have recovered significant compensation from various liable parties following a serious crash.
It is difficult to determine all of the costs associated with an amputation. As a result, an amputee may not know the amount of compensation they might collect in a personal injury lawsuit. This is why it is important to have a lawyer if you have a catastrophic injury that was caused by the negligence of another party.
Ideally, you will want to negotiate the largest settlement possible, which is where a legal professional is helpful. A lawyer will take everything into consideration, including the age of the injured party and the type and severity of the amputation. A lawyer will give them a better idea of how they should proceed following a severe accident.
After a devasting accident, you should not have to feel like your legal rights are being denied, especially if the accident was caused by another party's negligent actions. If you have an accident-related amputation, you should gather all of the information you can before signing any settlement. It can be tough to remain calm throughout the legal process. However, your patience can pay off in the long run, and your lawyer will be able to help you keep everything on track.
South Jersey Catastrophic Injury Lawyers at DiTomaso Law Can Help You if You Have an Accident-Related Amputation Injury
If you have an amputation injury, you may not know what steps you should take. Our South Jersey catastrophic injury lawyers at DiTomaso Law can help you explore your legal options if a negligent party caused your amputation injury. Call us at 856-414-0010 or contact us online to schedule a free consultation. Located in Philadelphia and Cherry Hill, New Jersey, we serve clients throughout Southeastern Pennsylvania and South Jersey, including Mt. Holly, Camden County, and Vineland.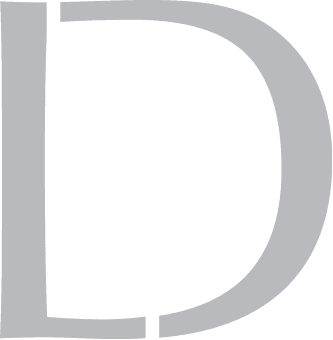 Get A 100% Free Case Evaluation
From A Top-Rated Personal Injury Attorney
$11.7M
Tractor-Trailer Accident
$1.5M
Drunk Driving Accident
$1.3M
Defective Machinery Accident
View All Case Results
"5 stars absolutely deserved here. If the need arises for legal representation again this is the only firm I will use. They handled every detail from insurance companies, doctors, and bills. I highly recommend Richard and his colleges and have to my friends and family."
See All Client Reviews