Amazon Workers Found to Suffer Twice as Many Work Injuries as Competitors
June 13, 2022
A new study by the Strategic Organizing Center (SOC) shows that in 2021, the rate of severe workplace injuries for workers at Amazon warehouse facilities was more than twice that of their competitors. The SOC study examined Amazon's data to the U.S. Occupational Safety and Health Administration (OSHA). Among non-Amazon warehouse workers, there were 3.3 severe injuries per 100 workers, while at Amazon warehouses, the rate was 6.8 severe injuries per 100 workers. A severe injury is defined as one that requires a worker to miss work during their recovery or leaves them unable to perform their regular job duties and requires putting the worker on light duty.
The SOC study found that in 2021, Amazon was responsible for almost half of all industry injuries, even though Amazon warehouse workers account for only one-third of all warehouse workers in the United States. In fact, between 2020 and 2021, injuries at Amazon's U.S. warehouses increased by roughly 20 percent, from 27,100 total injuries to 38,300 injuries. Amazon workers also take more time to recover from their injuries averaging around 62 days compared to the industry average of 44 days.
The SOC is a coalition of labor unions. For years, Amazon workers have been complaining that they have been pushed to fulfill and deliver customer orders faster than possible. Stories about how they are not allowed adequate breaks or time to use the bathroom have emerged.
During the coronavirus pandemic, the demand for online orders increased dramatically as people stuck in lockdown turned to their computers to shop. Amazon responded by hiring 175,000 new warehouse workers to help fulfill the overwhelming number of orders and attributes the rise in injury numbers to this swell in workers. The company also disclosed this January that in 2021, $300 million was spent on worker safety improvements, resulting in a drop of 43 percent in the rate of workers who lost days due to a workplace injury.
Musculoskeletal Disorders: The Most Common Warehouse Injury
Amazon warehouse workers have demanding jobs. They have to meet quotas, whether shelving items, picking items from shelves, or taking items off conveyor belts, and putting them in a box to fill orders. If they do not work fast enough, they get written up, and workers who do not improve eventually get fired. This leads to an extraordinary number of musculoskeletal disorders (MSDs), and MSDs are by far the most common injury in Workers' Compensation claims. The following are some of the injuries categorized as MSDs:
Sprains and strains: From reaching and bending for objects or working in awkward positions.
Repetitive motion disorders: Performing the same tasks, such as scanning items day in and day out, can cause carpal tunnel syndrome and tendonitis.
Overexertion: Lifting heavy objects repeatedly or incorrectly can cause overexertion MSDs, like bursitis, slipped or bulging discs, and other back injuries.
Because a warehouse is full of moving equipment like forklifts and conveyor belts, other types of workplace accidents occur, including:
Caught in-between accidents: When a worker gets caught in machinery or pinned between a moving vehicle and a stationary object.
Struck-by accidents: When a falling object or swinging equipment hits a worker.
Slip and falls: Workers can slip and fall on objects lefts in pathways or fall from ladders as they try to shelve or retrieve items.
Workplace accidents can result in loss of income, high medical bills, inability to continue in the same occupation, and the need for rehabilitative therapy or continued medical care. Some workers may suffer injuries that leave them severely scarred or disfigured or with a permanent disability.
Preventing Musculoskeletal Disorders in the Workplace
Warehouse workers should receive training on the proper way to accomplish tasks like lifting and using the equipment. Many injuries can be prevented by learning to do seemingly simple jobs safely. Amazon workers who received training say they were often ignored because they did not have the time to execute their tasks safely. For instance, instead of waiting for help to hoist extra-heavy items, they would attempt such tasks alone, which defies safety training.
MSDs can also be prevented by taking regular breaks for stretching and resting and rotating repetitive tasks so that no worker is performing the same motion day in and day out.
Compensation for Work Injuries
All employees in New Jersey have the right to a workplace free of safety hazards and proper training about how to avoid workplace injuries. New Jersey requires almost all employers to carry Workers' Compensation coverage unless federal programs cover them.
The Workers' Compensation system provides benefits to injured employees or employees who develop an occupational disease while on the job. It is a no-fault system, which means negligence does not have to be involved in the accident in order for you to collect benefits.
In most cases, you may be eligible for some or all of the following benefits:
Medical benefits: Including hospital stays, prescription medications, and all necessary and reasonable medical treatment.
Temporary disability benefits: For workers whose injury leaves them unable to work for more than seven days.
Permanent partial disability benefits: These benefits are paid to workers based on a schedule that assigns a value for injuries certain injuries.
Permanent total disability benefits: These are paid for 450 weeks to workers whose injury leaves them unable to return to work. If, after the initial period of payments, they are still considered permanently disabled, they may be eligible to receive weekly benefits.
Death benefits: These are available to families of loved ones who have passed away from work injuries. Funeral expenses are also covered for up to $3,500.
Compensation for wage loss is usually a percentage of a worker's average weekly wages up to a certain amount. Calculating your average wages to determine the number of benefits you are entitled to be critical. For many workers, this is relatively straightforward, but it can also be more complicated than you would think.
Calculating average weekly wages can be confusing for workers who have more than one job, were on light duty, or missed time from work before they were injured. An experienced lawyer can help you receive your entitled benefits.
Cherry Hill Workers' Compensation Lawyers at DiTomaso Law Fight for the Rights of Injured Warehouse Workers
For help filing a claim for your warehouse work injury or if your claim has been denied, contact one of our Cherry Hill Workers' Compensation lawyers at DiTomaso Law. Call us at 856-414-0010 or contact us online to schedule a free consultation. Located in Cherry Hill, New Jersey, we represent injured workers in South Jersey, including Mt. Holly, Camden County, and Vineland.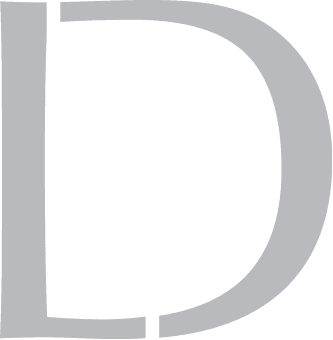 Get A 100% Free Case Evaluation
From A Top-Rated Personal Injury Attorney
$11.7M
Tractor-Trailer Accident
$1.5M
Drunk Driving Accident
$1.3M
Defective Machinery Accident
View All Case Results
"5 stars absolutely deserved here. If the need arises for legal representation again this is the only firm I will use. They handled every detail from insurance companies, doctors, and bills. I highly recommend Richard and his colleges and have to my friends and family."
See All Client Reviews