Are Amazon Warehouse Workers at an Increased Risk for Injury?
February 18, 2022
Millions of consumers love Amazon for its free shipping, many items, and quick delivery. However, according to a number of reports, Amazon is one of the most dangerous places to work. Specifically, employees who work in the Amazon warehouses and distribution centers are injured at an alarming rate.
Workplace Injuries among Amazon workers range from carpal tunnel syndrome, tendonitis, broken bones, to ruptured discs. In addition, employees who reported their injuries through the proper channels claimed that Amazon either denied responsibility or minimized the financial benefits that they were entitled to receive.
How Common Are Injuries at Amazon Warehouses?
A significant number of injuries occur in Amazon warehouses and distribution centers where employees are under a great deal of pressure to meet their quotas. Unfortunately, that means working long hours, taking limited breaks, and coming to work when sick. Interestingly, Walmart is the largest private employer in the country, yet it has an injury rate that is less than half that of Amazon, which is the second largest private employer.
According to a report in the Philadelphia Inquirer, the most common Amazon workplace injuries include repetitive stress to the back, neck and hands, ruptured discs, muscle damage, and tendonitis. There were also reports of head and spine injuries, broken bones, heart attacks, and certain catastrophic injuries. Fatalities have also been reported.
What Are the Most Common Types of Warehouse Injuries?
There are a number of factors that can make manufacturing and warehouse work so hazardous. For example, this type of work often involves repetitive motions, which can take a toll on the worker, both physically and mentally. In addition, workers can be hit or crushed by falling objects or injured by malfunctioning equipment. If the employee's personal protective equipment (PPE) has not been properly maintained, serious injuries can occur.
The following are examples of common injuries that can occur in Amazon warehouses and other warehouse work environments:
Sprains and strains: Repetitive motions and overexertion can cause wear and tear on the muscles, joints, and tendons. Workers may feel intense pain and discomfort in the shoulders, joints, back, and knees. Oftentimes, these injuries can be treated with rest and physical therapy, although more serious injuries may require surgery.
Hearing loss: The Occupational Safety and Health Administration (OSHA) has set forth acceptable decibel levels for work environments, including manufacturing atmospheres. When the noise exceeds this level, it can cause hearing loss and damage to the ear. For example, if an employee is not given the appropriate PPE, a sudden explosion or other loud noise can cause damage to the inner ear. Depending on the severity of the damage, this can result in irreversible hearing loss.
Broken bones and back injuries: When floors are not properly maintained or safety protocols are not in place to prevent falls, warehouse workers are at an increased risk for broken bones, herniated discs, and other back injuries, particularly if a worker falls from an elevated surface.
Chemical burns: If warehouse workers are exposed to harmful chemicals, they may be at risk for chemical burn injuries if employers are not proactive about enforcing safety precautions. Severe burns can cause permanent scarring and prevent the worker from being able to return to work.
Lacerations: A serious cut can cause excessive bleeding and may require stitches or even surgery to repair. If the cut is particularly deep, it can impact internal organs, muscles, tendons, and other soft tissues.
Vision loss: There are a number of workplace accidents that can cause vision loss, including getting struck in the eye by a sharp object or being exposed to a toxic gas. This can cause partial or total vision loss.
Respiratory issues: When workers are exposed to toxins, gasses, pollutants, or excessive amounts of dust, they can suffer from a range of respiratory issues, including short-term asthmatic reactions and significant lung damage.
Asbestos-related medical issues: Warehouse workers who are exposed to asbestos over an extended period of time are at an increased risk for developing mesothelioma, asbestosis, and other related illnesses.
Carpal tunnel syndrome: Certain repetitive motions can cause carpal tunnel syndrome, which affects the hands, making it difficult for warehouse workers to complete simple tasks. This is often treated with physical therapy, but in some cases, surgery may be necessary.
What Are Common Injuries for Factory Workers?
Factory workers, including those that work in Amazon factories, are also exposed to a range of workplace hazards, such as:
Repetitive stress injuries: These injuries occur when workers are expected to perform the same tasks repeatedly. For example, factory workers who work at assembly lines all day can suffer from this type of injury, which can involve neck pain, back pain, numbness, tingling, carpal tunnel syndrome, and other health issues.
Slip and fall injuries: If factory floors are wet, slippery, or there is debris or other tripping hazards, workers can slip and fall. Common slip and fall injuries include broken bones, sprains, spinal injuries and serious head injuries.
Overexertion: Factory work can be extremely demanding, and employees are often on their feet, lifting heaving objects for hours at a time. When workers are not allowed to take regular breaks and stay hydrated, they can suffer from overexertion injuries, including musculoskeletal disorders and back and neck pain. Extreme dehydration can cause workers to pass out.
Machine-related injuries: Industrial machines are very powerful and can cause devastating injuries and fatalities if an employee becomes distracted, tired, or the machine malfunctions. Possible injuries include dislocations, fractures, and amputations.
Exposure to harmful chemicals: Hazardous chemicals are often used during the manufacturing process, which means that factory workers are often exposed to these chemicals. Exposure to certain chemicals can cause burns, skin irritation, respiratory issues, asthma, asbestos-related illnesses, and certain types of cancer if exposed over an extended period of time.
Falling objects: When a heavy object falls from an elevated shelf or surface, it can hit a factory worker who is working on the factory floor. Even if the worker is wearing a hard hat, getting struck by a falling object can cause serious injuries, including broken bones, spinal cord injuries, lacerations, and brain injuries.
Burns: Factory workers can suffer serious burn injuries if there is fire, an explosion, or employees work with or in the vicinity of hot equipment, like stoves, ovens, or soldering equipment.
Vehicle accidents: Forklifts are commonly used in factories to lift, move, and transport different types of cargo or equipment. If the vehicle overturns or the forklift operator does not see another worker in the vicinity, this can cause a serious accident where the worker on the floor can get crushed.
How Can Warehouse Workers Obtain Workers' Compensation?
The first step to take after you have been injured on the job is to seek immediate medical attention. You should also notify your employer. The next step is to seek financial compensation for your injuries by filing a Workers' Compensation claim. This will cover the medical expenses associated with the injury as well as a percentage of your lost wages.
Workers' Compensation does not provide compensation for pain and suffering, which can amount to a significant amount of money. If a third-party was partially responsible for your injury, you may be eligible for additional compensation, including pain and suffering.
In order to reach a successful claims outcome, you will need to prove that the third-party owed you a legal duty of care and they breached that duty, which caused the injury and resulting damages. A Workers' Compensation lawyer can assist you with a claim.
Cherry Hill Workers' Compensation Lawyers at DiTomaso Law Represent Injured Factory and Warehouse Workers
If you work in an Amazon factory or warehouse and have been injured due to unsafe work conditions, you are urged to contact one of our Cherry Hill Workers' Compensation lawyers at DiTomaso Law as soon as possible. Protecting your rights is our top priority. To schedule a free consultation, call us today at 856-414-0010 or contact us online. Located in Cherry Hill, New Jersey, we serve clients throughout South Jersey, including Mt. Holly, Camden County, and Vineland.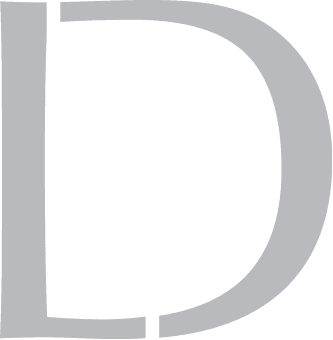 Get A 100% Free Case Evaluation
From A Top-Rated Personal Injury Attorney
$11.7M
Tractor-Trailer Accident
$1.5M
Drunk Driving Accident
$1.3M
Defective Machinery Accident
View All Case Results
"5 stars absolutely deserved here. If the need arises for legal representation again this is the only firm I will use. They handled every detail from insurance companies, doctors, and bills. I highly recommend Richard and his colleges and have to my friends and family."
See All Client Reviews