Recent Findings Show That Minimal Amounts of Alcohol Still Affect Driving Abilities
August 17, 2020
A recent study done by the American Automobile Association (AAA) shows that minimal amounts of alcohol still can cause severe impairments. In New Jersey, the legal blood alcohol content (BAC) level is 0.08. However, the AAA study shows that driving skills diminish well under the legal limit.
When Does Someone Become Impaired?
Depending on someone's weight and gender, studies are showing that it does not take much to reach a BAC level of 0.02 and 0.03.
A man around 160 pounds can consume two drinks within an hour and see his BAC level reach upwards to 0.05. A 120-pound woman could reach the legal limit, or even go above it, if she has two drinks within an hour. At five drinks an hour, a 160-pound man raises his risk of getting into a car accident by an alarming rate of 682 percent.
What Does the AAA Study Reveal About Alcohol Consumption?
In the AAA study that was performed, one drink is considered a 12-ounce beer, a five-ounce glass of wine, or a little more than a one-ounce shot.
Here is a summary of recent studies performed on alcohol consumption, considering that drivers consumed the specified amount of alcohol within one hour:
One Drink: One drink within an hour raises someone's BAC level between 0.02 and 0.03. The National Highway Traffic Safety Administration (NHTSA) warns that, even with one drink, a person's ability is already impaired. Alcohol limits brain function, one could have difficulty tracking movement and doing multiple tasks at once, and these skills are essential for driving.
Two Drinks: Two drinks within an hour will raise a person's BAC level around 0.04 to 0.05. After two drinks, a driver's reaction time starts to slow, which starts to impact a person's focus. A driver also begins to lose coordination in their hands and feet, further endangering everyone on the road. The significance of this is that even if a driver's BAC level is under the legal limit of 0.08, they are still influenced by the alcohol. In fact, studies show that the odds of getting in a car accident with a BAC level of 0.05 increases by 100 percent. At the legal limit of 0.08, this figure is almost tripled.
Three Drinks: At three drinks, BAC levels rise between 0.06 and 0.07. At these levels, impairments significantly increase.
Four Drinks: At four drinks, a driver's BAC level is most likely above the legal limit.  All abilities are impacted at this time as well as significantly slowed or impaired. A person's speech begins to slur, and concentration begins to steadily decline. One may also lose memory, and poor judgement can lead to fatal accidents.
Five or More Drinks: When a driver's BAC level is around 0.10 and above, they become a serious danger to themselves and others. This is where a person would find it difficult to even stand. Walking or other body movements are uncontrollable, and one will lack coordination and focus. Imagine, being behind the wheel with this BAC level, it would be more difficult controlling a vehicle. Simple, necessary driving tasks, like braking or steering, will be nearly impossible at this level.
Why Do People Drink and Drive?
It is apparent that any amount of alcohol impairs a person's ability to drive, regardless of gender or weight. The more drinks a person consumes within an hour, the higher their BAC level gets, raising the chances of injuring themselves or others.
Also, when a driver's BAC level rises, so does the likelihood of that driver participating in other illegal driving habits, such as reckless driving, speeding, distracted driving, and disobeying traffic laws, like running red lights. Even if the BAC level is lower than the legal limit, drivers are still more likely to be distracted or unable to focus on driving. Drunk drivers may swerve, run off the road, or even worse, cause a fatal car accident.
Even with these dangers in mind, it is still apparent that drivers still take these risks. The reasons for this are circumstantial. Some common reasons include drivers believing they are capable of driving or that they will not be pulled over by police. Another reason is that some drivers believe they have no other form of transportation.
Studies show that the main reason people drive drunk is that drunk drivers believe they are not impaired. This reckless way of thinking puts everyone at harm.
What Should I Do After a Drunk Driving Accident?
Drunk driving is a serious offense, and it can lead to severe car accidents, injuries, and even fatalities. If a person witnesses a drunk driver, it may be necessary to report the driver. Reporting drunk drivers can save countless lives.
If someone is hit by a drunk driver, it is imperative to receive medical attention. After medical care, legal action should be pursued. A lawyer will help build a case and protect the innocent driver's rights, including the ability to obtain compensation.
Camden Car Accident Lawyers at DiTomaso Law Protect Those Injured by Reckless Drunk Drivers
Drinking and driving endangers everyone on the road, even if only a few drinks were consumed. Unfortunately, people still risk driving drunk. If you have been injured by a drunk driver, then contact one of our skilled Camden car accident lawyers at DiTomaso Law immediately. Call us today at 856-414-0010 or complete our online form for a free consultation. Located in Philadelphia and Cherry Hill, New Jersey, we serve clients throughout southeastern Pennsylvania and South Jersey, including Mt. Holly, Camden County, and Vineland.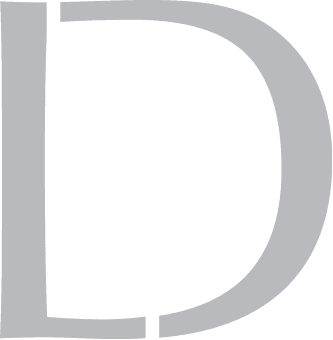 Get A 100% Free Case Evaluation
From A Top-Rated Personal Injury Attorney
$11.7M
Tractor-Trailer Accident
$1.5M
Drunk Driving Accident
$1.3M
Defective Machinery Accident
View All Case Results
"5 stars absolutely deserved here. If the need arises for legal representation again this is the only firm I will use. They handled every detail from insurance companies, doctors, and bills. I highly recommend Richard and his colleges and have to my friends and family."
See All Client Reviews