What Should I Do Following an Airport Slip and Fall Accident?
June 15, 2021
Airports frequently have large amounts of foot traffic, and with increased volumes in and around the terminals, parking lots, and tarmac, slip and fall accidents are very common. The bigger the airport, the increased likelihood of negligence, which can lead to accidents.
After a slip and fall accident at a airport, a victim should follow certain steps. Following the right procedures can help a victim with their personal injury case if they decide to pursue one later on. After an airport slip and fall accident, the victim should do the following:
Notify security. The victim should document the incident and notify first responders. The airport staff should also prepare an incident report detailing the accident and any contributing factors. If the airport is not privately owned or government owned, the injured party may be responsible for filing a report. The victim should ask if there are any surveillance cameras that could show what happened.
See a medical professional. Most airports will have first aid stations on standby, but if that is not the case, have security call for an ambulance if there are catastrophic injuries. Regardless of whether or not injuries are present at the time of the incident, it is best to seek medical treatment as soon as possible.
Document the scene. Take videos of the scene and pictures of all injuries. Capture any unsafe conditions or take notes of any evidence that preserves the scene.
Look for witnesses. If possible, obtain the full name and contact information of any witnesses.
Keep a paper trail of all bills and fees related to the accident. All related medical receipts can strengthen a personal injury case.
Contact the police. The police should also write a report that can be used as evidence for a claim.
Speak to a lawyer. Experienced personal injury lawyers offer counsel and support throughout the entire claims process, and they know how to gather and organize all of the evidence needed to guide their clients.
Film a claim. The statute of limitations for filing a claim in New Jersey is two years from the date of the accident. If the airport is a government property, a formal notice of injury must be filed first.
What Should I be Aware of Before Filing a Claim?
Depending on the nature of the fall and how the person landed, the severity of the injury can have long-term physical and financial consequences. Finding liability depends on the establishment of four factors of negligence: duty of care, breach of duty, causation, and measurable harm.
In the state of New Jersey, if a victim is found to be more than 50 percent to blame for a slip and fall incident, they are not entitled to compensation. Depending on the percentage of negligence on the part of the victim, the total amount of compensation could be reduced. Even if the case does not make it to trial, most insurance companies will offer a settlement that reflects what they might expect to happen in court.
Under premises liability, if someone is injured on another person's poorly maintained property, the property owner can be held liable. This can complicate matters when the property is owned by a government entity, such as an airport. The victim must detail the hazardous conditions and outline how they were responsible for the incident. They also have to prove that the airport authorities were aware of these conditions and did not take necessary and reasonable steps to mitigate them.
The owner or manager of an establishment owes its patrons a legal duty of care, meaning they must take reasonable steps to maintain the premises so that there are no unsafe conditions. If any should develop, it is the owner's responsibility to warn patrons of any dangerous conditions.
Breach of duty of care can cause a slip and fall accident, and the property owner may be held liable. The negligence on the part of the property owner must be the reasoning behind a slip and fall accident. There also must be quantifiable harm from the incident that can be documented, such as physical injuries.
Where are Some Common Causes of Airport Slip and Fall Accidents?
Some common causes of airport slip and fall accidents include:
Broken or faulty escalators or moving ramps.
Loose tiles.
Ripped carpeting.
Inadequate lighting indoors or in the parking lot.
Liquid spills or uncleaned trash.
Freshly waxed or mopped floors with no signs.
Loose pieces of debris on narrow walkways.
Gaps between the plane and the walkway.
Broken or unsteady handrails.
No handrails.
Uneven boarding ramps.
Icy or wet sidewalks from rain or snow.
Cracked pavement.
Poorly maintained jet bridges connecting to the plane.
Construction projects or dangerous areas that are not sealed off to the public.
What are Common Airport Slip and Fall Injuries?
A slip and fall accident, even a minor incident, can cause a severe injury. Some injuries to look out for include:
Bone fractures or sprains
Concussions
Lacerations and bruises
Nerve damage
Joint dislocations
Spinal cord damage
Facial and dental injuries
Whiplash
Muscle tears and tendon injuries
Neck and back injuries
Paralysis
Death
What Damages are Available in Slip and Fall Cases?
A slip and fall victim might be entitled to the following compensation:
Current and Future Medical Expenses: The costs of medical bills, caretakers, hospitalizations, surgeries, doctor appointments, physical therapy appointments, and prescription medications may be covered.
Lost Wages: Lost wages from missed work due to the injuries sustained from the incident and future lost wages may be covered.
Pain and Suffering: Damages for emotional distress and loss of quality of life could be available.
Who Might be Liable for My Airport Slip and Fall Accident?
Some possible liable parties include:
Airline
Airport authorities
Business operators
Maintenance contractors
Construction companies
Kiosk owners
Trolley drivers
For help with pursuing a claim and determining the right liable party, the slip and fall accident victim should speak to a lawyer.
Camden Slip and Fall Lawyers at DiTomaso Law Help Clients After Airport Slip and Fall Accidents
Determining liability for airport slip and fall injuries can be a daunting task, so speaking to an experienced lawyer can be invaluable to your case. The Camden slip and fall lawyers at DiTomaso Law advocate for slip and fall accident victims. We understand that airport slip and fall cases are complicated, and we will fight to protect your rights. Call us at 856-414-0010 or contact us online for a free consultation. We are located in Philadelphia and Cherry Hill, New Jersey, and we serve clients throughout southeastern Pennsylvania and South Jersey, including Mt. Holly, Camden County, and Vineland.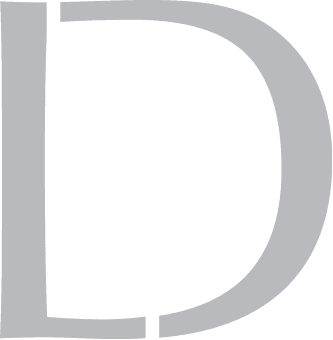 Get A 100% Free Case Evaluation
From A Top-Rated Personal Injury Attorney
$11.7M
Tractor-Trailer Accident
$1.5M
Drunk Driving Accident
$1.3M
Defective Machinery Accident
View All Case Results
"5 stars absolutely deserved here. If the need arises for legal representation again this is the only firm I will use. They handled every detail from insurance companies, doctors, and bills. I highly recommend Richard and his colleges and have to my friends and family."
See All Client Reviews