What are Common Accident-Related Spinal Cord Injuries?
August 09, 2021
Spinal cord injuries are often devastating for the victim. Most spinal cord injuries occur as a result of physical trauma, such as a car accident, workplace accident, or a slip and fall accident. According to the National Spinal Cord Injury Statistical Center (NSCISC), car accidents are the leading cause of spinal cord injuries.
A spinal cord injury can affect a victim's life in many ways. A catastrophic injury, such as a spinal cord injury, can take an emotional toll on someone as well. It can also involve financial pressure that can affect the stress levels of the injured victim.
The spinal cord can be damaged in various ways, but there are four types of spinal cord injuries that are categorized by their location. Generally, injuries are more severe the higher they occur along the spinal column, which is made up of the vertebra that encase and protect the spinal cord.
The four types of spinal cord injuries include that are often affected by car accidents include:
Cervical: The seven vertebra of the neck make up the cervical vertebrae. Injury in this area typically causes loss of function in the arms and legs, which is a condition known as quadriplegia.
Thoracic: The thoracic vertebrae consist of the 12 vertebra in the chest. The top thoracic vertebrae attaches to the top rib. Injuries to the region often cause paraplegia, affecting the chest and legs.
Lumbar: Lower back vertebrae, called lumbar vertebrae, are located below the thoracic vertebrae and extend to the hip bone or pelvis. Damage to this area can result in loss of function to the hips and legs.
Sacral: The lowest section of vertebrae, the sacral vertebrae, extends from the pelvis to the end of the spinal column at the tailbone. Similar to what happens with a lumbar injury, damage to this region can affect the hips and legs.
What are the Components of the Spinal Cord?
The spinal cord is a tangle of nerves that carry signals between the brain and the rest of the body, working in tandem with other nerves along a tract that allows impulses to control movement and sensation. The spinal cord travels from the base of the brain, down along the spine, and ends at the lower back. These nerves carry impulses outward to and from the extremities and all parts in between. The spinal cord is also responsible for reflexes and other actions that occur without effort.
How are Spinal Cord Injuries Different From Back Injuries?
While back injuries can have similarly long-lasting effects, like pinched nerves and ruptured disks, they do not have the same severity as spinal cord injuries regarding loss of function. Back injuries often cause extreme pain that can inhibit normal use, but spinal cord injuries are more likely to cause extreme mobility problems, including paralysis.
Costs of Spinal Cord Injuries
A severe spinal cord injury can lead to high health care and personal care expenses. The legal system allows spinal cord injury victims to recover these costs from the person who is responsible for the injury. In many cases, legal options may offer an opportunity for the injured person to collect non-economic damages as well, such as pain and suffering and other losses that are difficult to calculate.
Spinal cord injuries are physically devastating, but the financial consequences can be damaging as well. The costs of medical treatments and ongoing personal care can easily climb to levels that could decimate the victim's financial security. However, they may have recourse to collect damages to cover these expenses from the party responsible for the accident that caused the injury.
Some of the financial expense items include:
Trauma care, such as ambulance services and emergency room care.
Surgeries to regain function or reduce pain.
Medications, including pain management and treatments, that address an increased risk for certain infections.
Medical equipment, such as wheelchairs or communication tools.
Physical therapy to improve muscle function.
Occupational therapy to regain speech and small motor function.
Mental health treatment to help the victim cope with the stress of their condition.
Home modifications, such as accessible stairs, which allow the victim to live as independently as possible.
Wheelchair-accessible vehicle.
Therapy equipment, such as medical grade supports and exercise machines.
Fertility treatments. Spinal cord injuries can cause fertility issues in both men and women.
Long-term care, which includes the possibility of living arrangements in a care facility or arranging for an in-home caregiver to help the victim manage eating, bathing, and other personal care issues.
Lost wages and loss of future earnings.
Being severely injured in an accident that is caused by another person can leave a person desperate to find a way to cope with the physical, financial, and emotional damages. Having a knowledgeable and skilled lawyer can help alleviate some of the stress for the injured victim.
Cherry Hill Catastrophic Injury Lawyers at DiTomaso Law Provide Legal Advice to Clients Who Have Spinal Cord Injuries
The Cherry Hill catastrophic injury lawyers at DiTomaso Law can help you understand your rights after a catastrophic accident. Spinal cord injuries are often severe, and we know that you may need legal help for recovery. Contact us online or call us at 856-414-0010 to schedule a free consultation to discuss your case. Located in Philadelphia and Cherry Hill, New Jersey, we serve clients throughout southeastern Pennsylvania and South Jersey, including Mt. Holly, Camden County, and Vineland.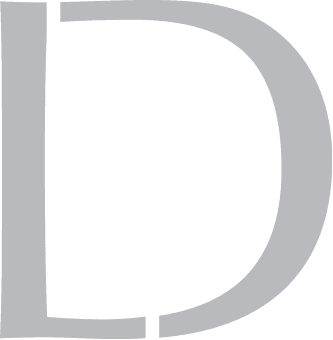 Get A 100% Free Case Evaluation
From A Top-Rated Personal Injury Attorney
$11.7M
Tractor-Trailer Accident
$1.5M
Drunk Driving Accident
$1.3M
Defective Machinery Accident
View All Case Results
"5 stars absolutely deserved here. If the need arises for legal representation again this is the only firm I will use. They handled every detail from insurance companies, doctors, and bills. I highly recommend Richard and his colleges and have to my friends and family."
See All Client Reviews