5 Reasons to Hire a Truck Accident Lawyer
September 23, 2021
Due to the size of commercial trucks, it is rare to get into a truck accident and not suffer any severe vehicle damage or injuries. In the event that you choose to pursue legal action after a truck accident, you need strong representation.
In a commercial truck accident case, multiple liable parties can be involved. You need the help of a lawyer who can manage every aspect of your claim and take actions that are in your best interest. There are a few very important reasons why someone involved in a truck accident should call a lawyer. Listed below are ways a truck accident lawyer can help.
Identify the Liable Parties
Truck accident cases are often complicated because multiple parties can be involved. For example, the driver involved in the crash may be employed by a company that is leasing trucks from another company. Right away, there are three parties involved: the driver, the employer of the driver, and the company that owns and leases the trucks.
Figuring out who the parties are takes time, and companies are naturally reticent to assume the liability. Also, the lawsuit may need to target many other parties beyond this initial group, as the problem could have started because the truck was not serviced or had a defective part.
Comparative negligence is the way many states approach motor vehicle accidents, including New Jersey. Under New Jersey's comparative negligence law, parties can be reimbursed, minus their percentage of fault. Those found to be more than 50 percent at fault are not going to be reimbursed. Suppose a truck driver is found to be 70 percent responsible for an accident and the car driver is found to be 30 percent at fault. The car driver will be able to receive 70 percent of the damages. A lawyer can help determine who is at fault for the collision.
Fair Settlement
After a truck accident, the insurance agencies assemble data from the drivers in question and consider police reports and other forms of evidence. They conclude who is to blame and how much the other party ought to be redressed. Then, at that point, they send a letter offering you the measure of remuneration they consider suitable.
In the event that you sign the deal, you lose your entitlement to record a claim about the mishap. Regardless of whether the sum the insurance agency offers appears to be suitable, you ought to speak to a lawyer before you sign. Usually, injuries are not always imminent, and you should not settle your case until you completely comprehend the degree of your wounds.
Plan of Action
If you were injured in a truck accident, you may get numerous calls from insurance agencies, requesting more information. This can be distressing, and you may want to say to the insurance company that the mishap was your fault.
In many cases, an agent will try to get you to say something that will put you at risk of being blamed for the accident. If you have a lawyer, you can refer the agent to them. A lawyer can give you advice and fight on your behalf, even before your case is settled.
Determine Fault
You reserve the option to look for remuneration from any party whose carelessness caused the truck accident. You should show that this party had a duty of care not to place others in harm's way. By breaching that duty, you were harmed. For instance, the trucking company may have breached that duty by not making sure their driver was adequately trained and certified to transport goods. As a result, that breach directly caused your accident and injuries. Trucking companies are obligated to make sure their employees are qualified.
The trucking company is the clearest litigant, however, there are other possible liable parties. The truck manufacturer may be responsible if a part was faulty. The company responsible for loading and unloading freight may be liable if the cargo was unsecured and caused an accident. With any truck accident, it is difficult to know all the possible liable parties. A skilled lawyer will help you establish fault and protect your rights.
Build a Solid Case
The best individual to help you with a truck accident claim is a lawyer. A lawyer will collect proof to demonstrate the legitimacy and strength of your case. Figure out if there were underlying causes for the accident that may not be apparent from the police report. Some evidence that may be collected include:
Truck inspection reports
Truck driver's qualifications
Truck driver's driving records
Loading dock reports
Driving logs
Data recorders
In-cab camera footage
Logbooks
Cherry Hill Truck Accident Injury Lawyers at DiTomaso Law Help Clients Severely Injured by Truck Drivers, Trucking Companies, and Other Related Parties
A truck accident can cause a life-threatening injury. You may not know what steps to take after a truck accident, but we can help. Our Cherry Hill truck accident injury attorneys at DiTomaso Law have all the tools to take on big trucking companies. Contact us online or call us at 856-414-0010 to schedule a free consultation to discuss your case. Located in Philadelphia and Cherry Hill, New Jersey, we serve clients throughout Southeastern Pennsylvania and South Jersey, including Mt. Holly, Camden County, and Vineland.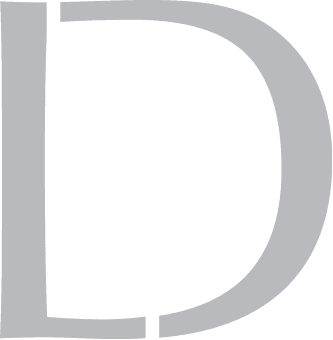 Get A 100% Free Case Evaluation
From A Top-Rated Personal Injury Attorney
$11.7M
Tractor-Trailer Accident
$1.5M
Drunk Driving Accident
$1.3M
Defective Machinery Accident
View All Case Results
"5 stars absolutely deserved here. If the need arises for legal representation again this is the only firm I will use. They handled every detail from insurance companies, doctors, and bills. I highly recommend Richard and his colleges and have to my friends and family."
See All Client Reviews