What Parents Should Know About the 100 Deadliest Days of Summer
July 08, 2020
Statistics show that teenagers have the highest rate of any age group for motor vehicle crashes and that rate goes up significantly during what is known as the 100 Deadliest Days of Summer. This is the period of time between Memorial Day and Labor Day when teens are out of school and free to congregate with their friends in the summer. This year, the summer started even earlier for teens because of the coronavirus pandemic. Virtually all schools closed down early, giving teens more time out on the roads.
The vast majority of car accidents are caused by driver error, and teens are new drivers still in the process of gaining experience. They are more likely to underestimate dangerous or hazardous situations and may not have the courage to speak up to their friends who are performing dangerous driving behaviors, like speeding, distracted driving, drunk driving, and drowsy driving.
What Statistics Should Parents Know?
The numbers associated with summer teen driving are concerning:
Deadly teen crashes are 15 percent higher in summer than the rest of the year.
During the 100 Deadliest Days of Summer, around 260 teens die in crashes each month.
One in six teen drivers involved in a summertime fatal crash was alcohol impaired.
Fatalities for male drivers are twice as high compared to female drivers.
Teen crashes have the highest rate of fatalities involving other passengers, pedestrians, and occupants of other vehicles.
What are the Causes Behind These Statistics?
Distracted driving is a big problem for teenagers. Research by the American Automobile Association (AAA) has shown that nearly six out of 10 moderate to severe teen crashes were caused by distracted driving. Not surprisingly, passengers often distract the driver.
With school out, teens will often pile into a car to take a trip together to the beach, the mall, a park, or anywhere else they can hang out without their parents. For a teen driver, just the addition of one peer passenger doubles the risk of a crash, while two or more passengers triples it.
Next to their friends, technology is perhaps the biggest distraction for teenagers that are accustomed to cellphone usage. Text messages and social media are ubiquitous among teens, and most cannot resist the temptation to check their phones, even though most states have strict laws against cellphone usage while driving.
Speeding is a major factor in teen crashes, especially among male drivers. A speeding car has less time to react to driving conditions, such as ice, snow, rain, or obstacles, and the severity of a crash is significantly affected by speeding.
Driving under the influence is more likely to occur among teen drivers in summer when they are out of school and have more time to party with friends.
How Can a Teenager Prevent a Crash?
Teens should make an effort to driver safely all year, but summer is an especially good time to review good driving practices. The AAA states that parents are the first line of defense when it comes to preventing teen crashes. Reminding new drivers about safety can help them avoid deadly mistakes and save lives.
Some of the things parents can do include the following:
Lead by example: Cellphones should be stowed away while driving. Many parents admit to checking their phones in the car, and teens are keen observers. Always driver sober so that your teen does not think it is okay or normal to drink and drive. Stay within posted speed limits, wear your seat belt, and do not drive aggressively.
Discuss safe driving habits early and often with young drivers: Topics such as distracted driving, drowsy driving, speeding, and driving in inclement weather are important to review. Proper maintenance of tire pressure and wipers are also crucial to safety and should be learned by teens. Role play situations involving peer pressure can also be helpful. Assure your teen that you will always pick them up, no questions asked, if they are in a dangerous situation.
Make a safe driving contract with your teen that outlines family rules: Be clear about what is expected and the consequences for violating the contract. Setting a curfew can help keep teens off the road during the hours when many fatal accidents occur. Additionally, teach your teens that it is important to not get into a car with a driver that is impaired.
What are the Long-Term Consequences of Bad Driving Habits?
Driving in the summer months is a real concern for all of us because teens are out in great numbers for more hours of the day and night. No teen wants to be the perpetrator of a fatal car crash.
Additionally, the consequences of a DUI conviction are grave and can impact the chances of getting a good job, college education, and a DUI leads to increased insurance premiums and lawyer fees.
Parents, friends, and teachers of teen drivers can help steer them in the right direction this summer by setting good driving examples and having open and honest conversations about safety. Young drivers are impressionable and will look to adults for guidance and role models, so it is important that adults help teenagers in order to keep the roads safe in summer and in every season. If a car accident does occur, it is important to seek legal representation right away.
Camden Car Accident Lawyers at DiTomaso Law Advocate for Car Accident Victims and Their Families
If you are a teen and you were in a car accident or you were hit by a teen driver, our team can help you. Our experienced Camden car accident lawyers at DiTomaso Law will thoroughly investigate your case to determine fault and then aggressively pursue compensation on your behalf. Call us today at 856-414-0010 or complete our online form for a free consultation. Located in Philadelphia and Cherry Hill, New Jersey, we serve injured car accident victims throughout southeastern Pennsylvania and South Jersey, including Mt. Holly, Camden County, and Vineland.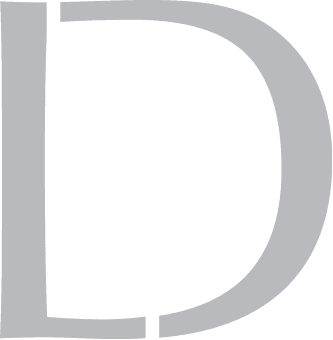 Get A 100% Free Case Evaluation
From A Top-Rated Personal Injury Attorney
$11.7M
Tractor-Trailer Accident
$1.5M
Drunk Driving Accident
$1.3M
Defective Machinery Accident
View All Case Results
"5 stars absolutely deserved here. If the need arises for legal representation again this is the only firm I will use. They handled every detail from insurance companies, doctors, and bills. I highly recommend Richard and his colleges and have to my friends and family."
See All Client Reviews